MASSAGE THERAPY AT ROADHAVEN RESORT
A new amenity is available at Roadhaven Resort!

Enjoy the soothing benefits provided by a licensed massage therapist.

Massage therapy can provide numerous benefits for people over 55. Experiencing stiffness, aches, and pain?

Massage therapy can help alleviate these issues and help those with chronic conditions like fibromyalgia or arthritis.

Regular massage therapy can also help to increase your range of motion and flexibility, reduce anxiety and stress and help to improve your overall mood and blood flow while reducing inflammation and improving your sleep.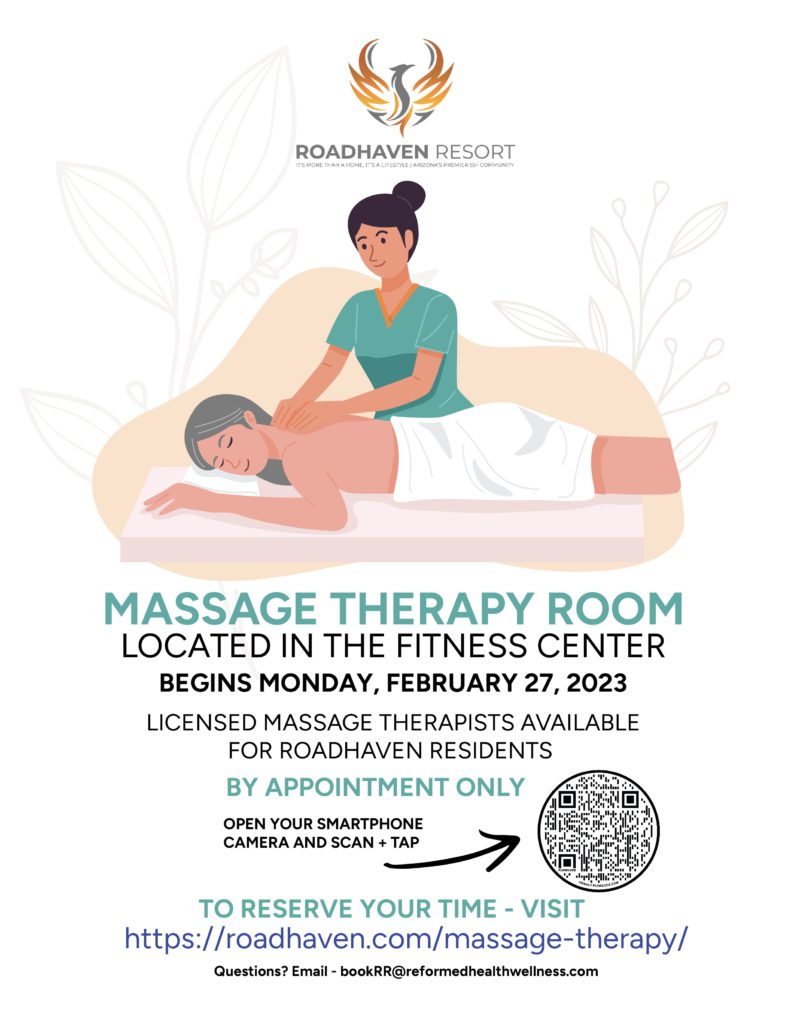 LICENSED MASSAGE THERAPIST AVAILABLE BY APPOINTMENT