Retirement, the ability and time to open yourself up to all those Crafty urges that you could never do before. Come enjoy a fun group of Retirees cutting glass and making fun and beautiful Stain Glass pieces. Our club provides Classes for beginners. Come have fun exploring "Glass", we do jewelry making, learn to make a Vase, Fusing Glass to make plates or plagues, Stepping Stones or whatever that fits your interests.
LATEST CLUB ANNOUNCEMENTS
We will be opening our Club up on November 1st. Hours will be posted on the door. Hours depend on the availability of our Monitors. We start a little slow, until the Monitors all arrive in the Park.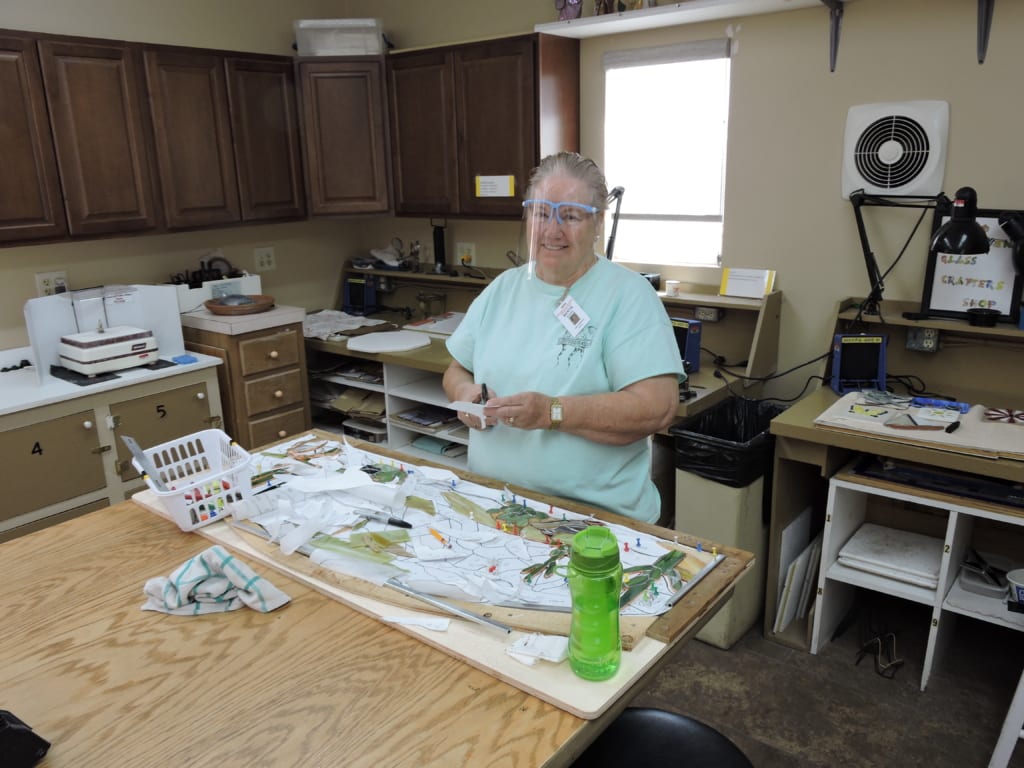 Fund Raisers are in the spring. We sell tickets and then give away our donated projects. From time to time we will do some extra fundraising
on the Patio.
Once you have completed the Beginners Class our tools would be available to use, however glass needs to be purchased on your own. Members are required to donate pieces for our Fund Raisers
Membership is $20.00 for the Season
Classes are $15.00 per Class
IMPORTANT DATES AND TIMES
We have a monthly meeting its the Second Monday of the Month. Meeting is held in the Green Room (by the Gold Pro Shop) at 9am. Members are urged to attend.