Silversmith Club enjoys crafting objects from silver. Our members are happy to share their skills with others. It is a fun and interesting art form. Lessons are offered.
LATEST CLUB ANNOUNCEMENTS
On February 11, 2023 we will be at the Roadhaven craft show at 8:00 selling our Fundraiser Raffle tickets. On March 11, 2023 we will be selling tickets and at 11:30 drawing the raffle winners. Good Luck and thank you for supporting our clubs.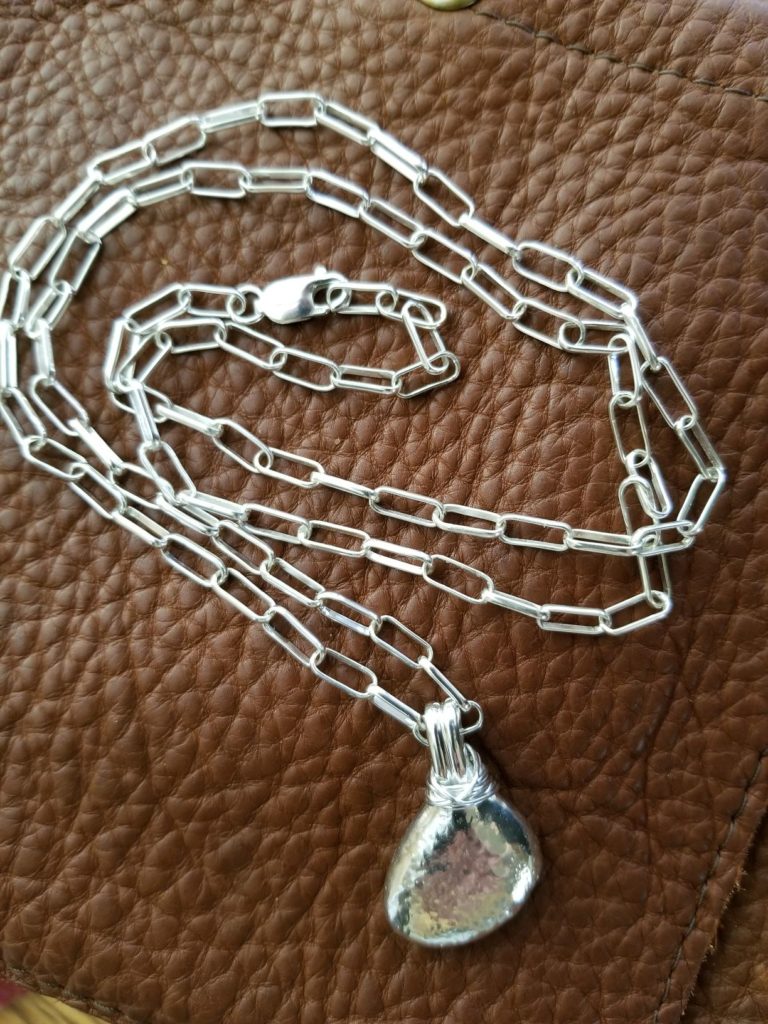 The club is doing a fund-raising raffle for items hand crafted by our members on March 11, 2023 at the Roadhaven Craft Fair.
Tickets are available from any Silversmith member and also at the shop.
We will be selling tickets at all the craft shows.
The tickets are 6 for $5.00 or a single ticket for $1.00
The Silversmith and Lapidary Clubs do the fundraising as a joint venture, with members from both clubs crafting the items raffled off.
We have a beautifully stocked shop with tools for any design technique. 
Lessons are available to learn the basic techniques for working with silver.
All tools are provided in the shop. You only need to supply your raw materials and creative ideas.
Membership is open to all residents of Roadhaven and the cost, for the season, is $20.00.
Plus $25 for classes.
IMPORTANT DATES AND TIMES
Summer Hours effective May 1, 2023. Club and facility is closed for summer.
During the season, the shop is open Monday to Friday from 9:00am to 12:00 and 1:00pm to 4:00pm.
All Club Open House:
Wednesday, January 10, 2024
Year End Party:
Thursday, March 7, 2024– Green Room 4:30
Club Meetings:
January 9, 2024 – 11:00am
February 14, 2024 – 11:00am
March 13, 2024 – 11:00am