The Roadhaven Woodworkers Club would like to extend our welcome to all Roadhaven residents. We invite you to drop by our woodshop and bring your guests, we'll be pleased to give you a tour of our facilities. If you'd like to take a virtual tour of the woodshop, 
click here
. Our wood working shop provides a clean, modern, and safe environment for beginners and skilled woodworkers to design and fabricate craft items for their own enjoyment. We will also do wood working projects for other clubs and our community. Our monitor on duty will do small jobs for non-members as time permits, we do ask for donations to cover expenses. All Roadhaven residents are encouraged to join and take advantage of our shop
LATEST CLUB ANNOUNCEMENTS
The decision has been made to open wood shop either November 01 st or 02 nd. This will allow tool committee time to go over each piece of equipment to ensure a smooth opening day.
In meantime if any previous members or new residents have a little spare time  and see the light on and door is unlocked, it would be appreciated if you would pop in and lend a hand with a little fall clean up, nothing serious just wipe down machines, little vacuum and mop floor.
At this time we don't have full slate of monitors, as more arrive we will be able to open more shifts.
Thank you
Roadhaven Wood Workers Club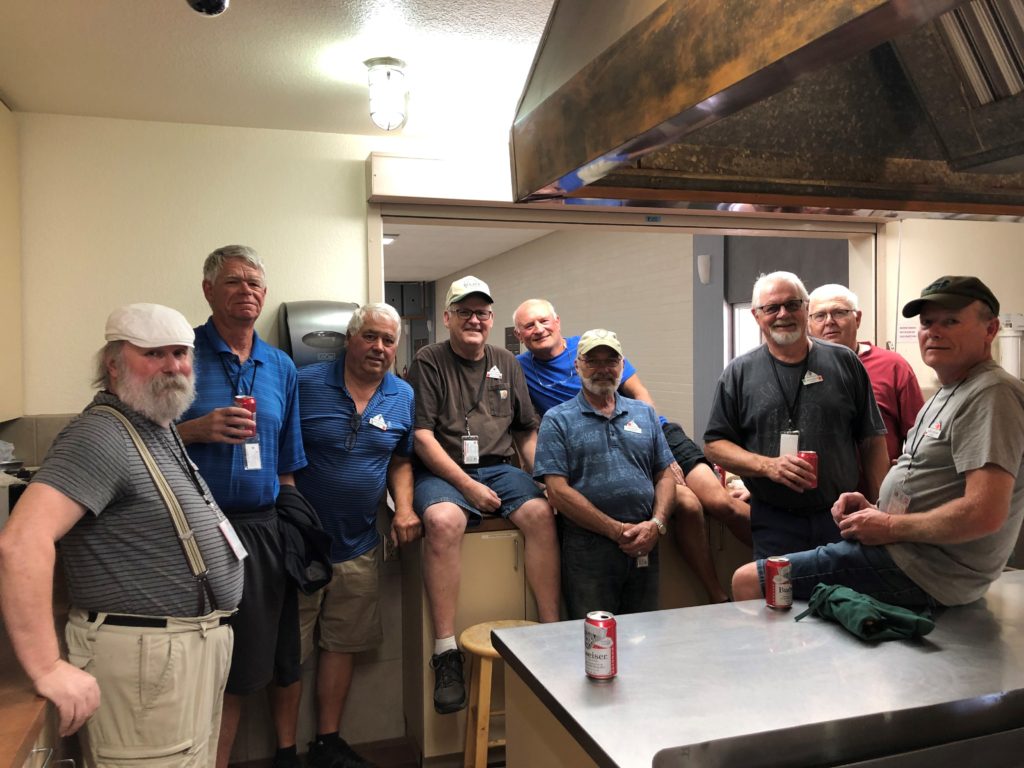 Have a great summer and we will see you this fall for a November opening.
Knowledgeable monitors are on duty every day to answer questions and assist members with their woodworking projects. Safety is our prime concern so a qualified monitor is on duty at all times. We have a dust collection and air filtration systems to reduce air born sawdust to a minimum. Brads, staples, glue and sandpaper are provided. Wood and other fasteners are to be supplied by members.
Dues are $25.00 per season. That includes the use of top-of-the-line equipment, sandpaper, glue, and other shop necessities. A lot of free advice comes with.
IMPORTANT DATES AND TIMES
The shop is open Monday through Friday, between November, through March, from 9:00 am to 12:00 pm and 1:00 pm to 4:00 pm.
MARK YOUR CALENDARS 
Winter Hours of operation remains same M-F , 9-12 and 1-4
January 3-5 – Introduction to Bowl Turning Class- Woodshop
January 10 – Club Activity Day – Hot dog dinner
January 12 – January Woodworking Club meeting Green Room 4:00
January 16-20 – Segmented Bowl Turning Class – Woodshop
January 23-25 – Introduction to Woodworking Class – Woodshop
February 9 – February Woodworking Club meeting Green Room 4:00
February 23 – Woodworking Club Spaghetti Dinner and Raffle Rec Hall. Happy Hour 4:00 Dinner 6:00
March 9 – March Woodworking Club meeting Green Room 4:00 (Annual Meeting)