COMPLETE YOUR USER PROFILE
Your User/Member Profile is also your resident Directory information. 
EDITING YOUR PROFILE AND UPLOADING PHOTOS
First, you must log in to your roadhaven.com profile. From there, you can click on your user profile name and icon to view your profile. Once in your profile, you can click the EDIT button. There is a widget in the right column that allows you monitor your profile progress. Once your profile is 100% complete, the widget will disappear.
Upload your PROFILE PHOTO and COVER PHOTO to personalize your profile.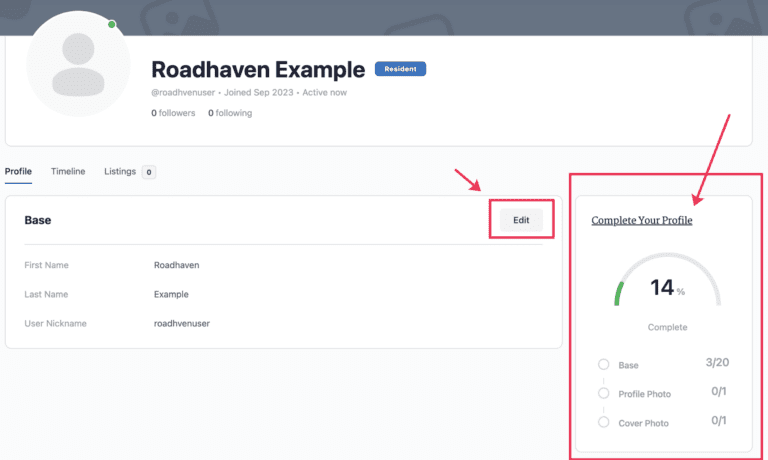 You can see what information will be public and what will only be accessible to registered and logged in users.