Roadhaven residents and homeowners can create and list Classified Ads, Real Estate and Rental Listings for free on Roadhaven.com. 

You must be registered and logged into your roadhaven.com account to access these privileges. 
CREATE A LISTING - DESKTOP AND LAPTOP
Visit Roadhaven.com and click SIGN IN. Log in to your roadhaven.com account. Click on your user name and icon to display the drop down menu. From there, click on LISTINGS and then select ADD LISTING.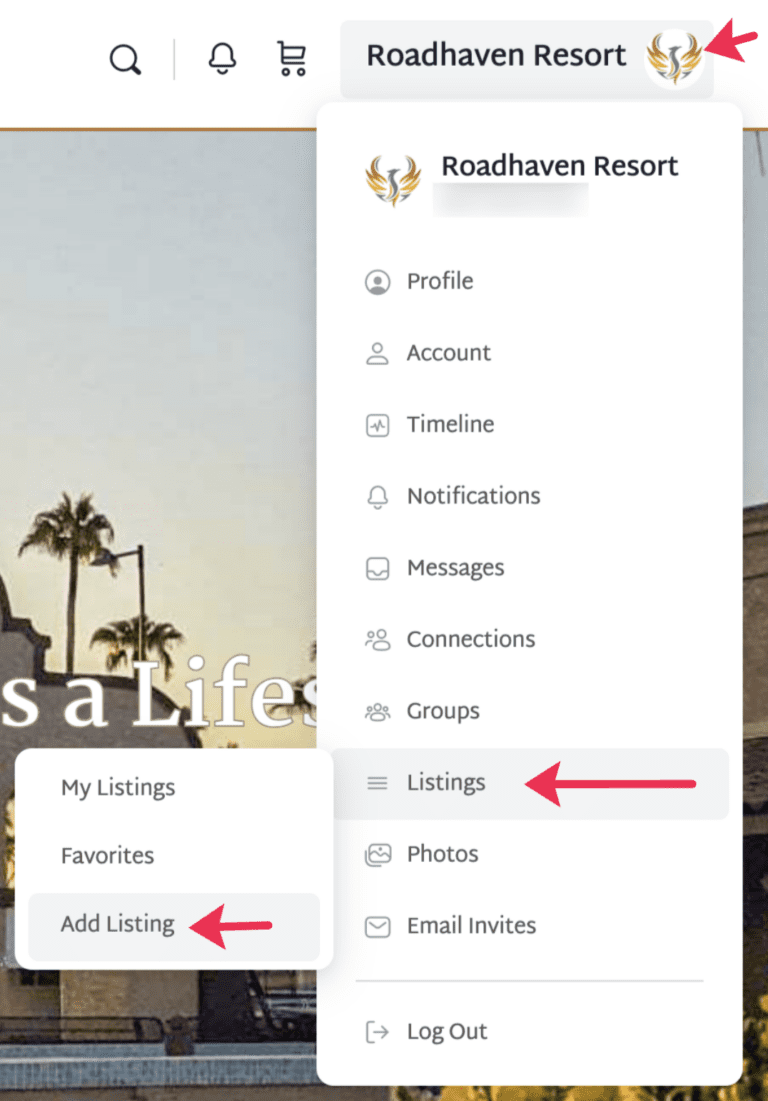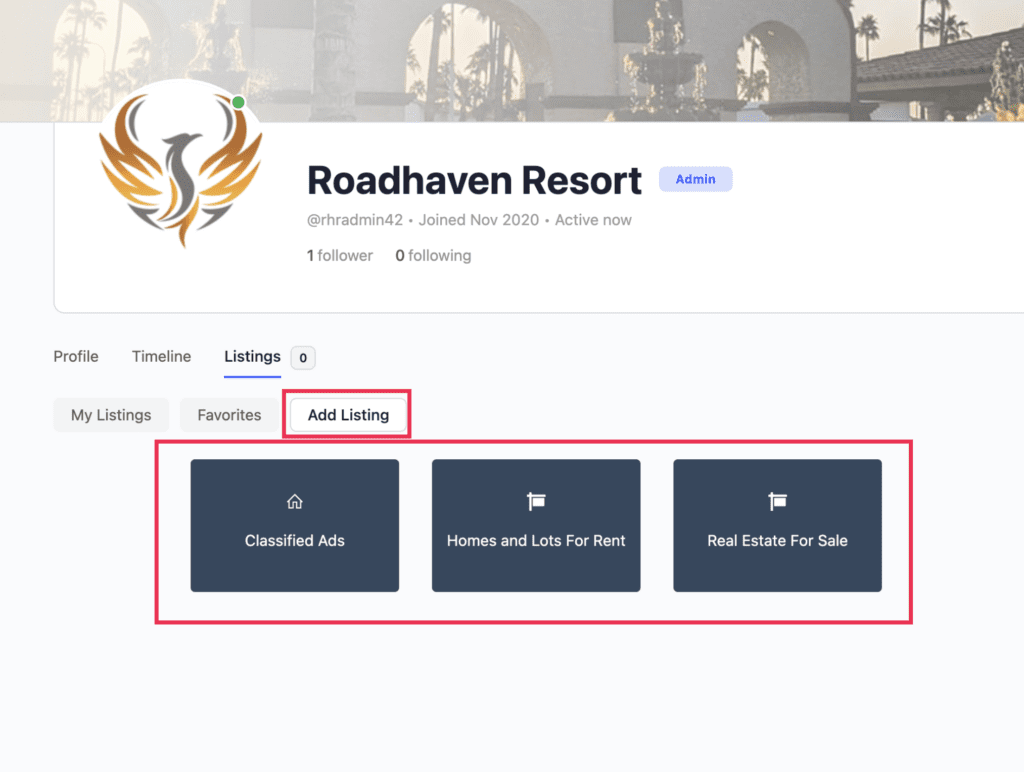 SELECT YOUR LISTING AND PACKAGE TYPE
You will then be directed to your profile page where you can then select your listing type. You will be asked to select a Package type. Select the type that has a RESIDENT prefix and costs $0.00 and click CONTINUE.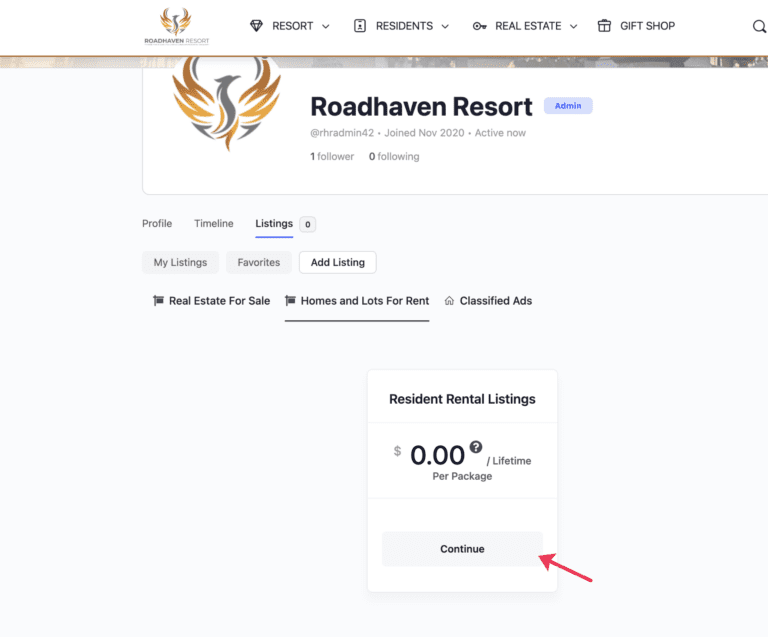 Next, you will see your listing form. From the CATEGORY dropdown, select the appropriate category for your listing. Fill out as much of the form for the best results. Add up to 5 images. Images must be Jpeg files. 
If you receive an error stating your listing cannot be published, check your image file types and make sure they are all .jpeg files.

Example
image001.jpeg
image002.jpeg

All other file types will be rejected by the system. 
Once you are done, you may submit your listing for review. A Roadhaven staff member will review your listing, which make take up to two business days. Once your listing has been approved it will be published on the Roadhaven.com website on the appropriate page and on your profile and activity feed.