POSTING AND USER TIMELINE FEATURES
Each User Profile has a TIMELINE. The Timeline allows you to see POSTS users have created and been tagged/mentioned. When you create and publish a POST it appears in your TIMELINE and the Timeline of anyone you have tagged/mentioned. You can view any member's Timeline by visiting the user's profile and clicking on TIMELINE. 

You can then LIKE or COMMENT on the post. 
By default, all Posts are Public. You can easily adjust the privacy level by clicking on the PUBLIC icon in the top left corner. If you only want the users you are CONNECTED to to see your posts, select MY CONNECTIONS.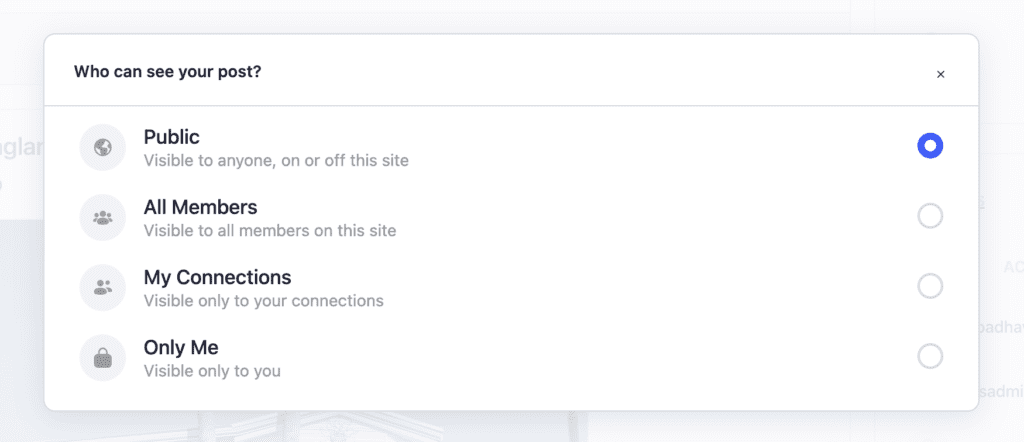 You can FOLLOW and CONNECT to users. Following users allows you to see their activity on your feed. Being connected to a user, allows you send them private messages and TAG USERS in your posts.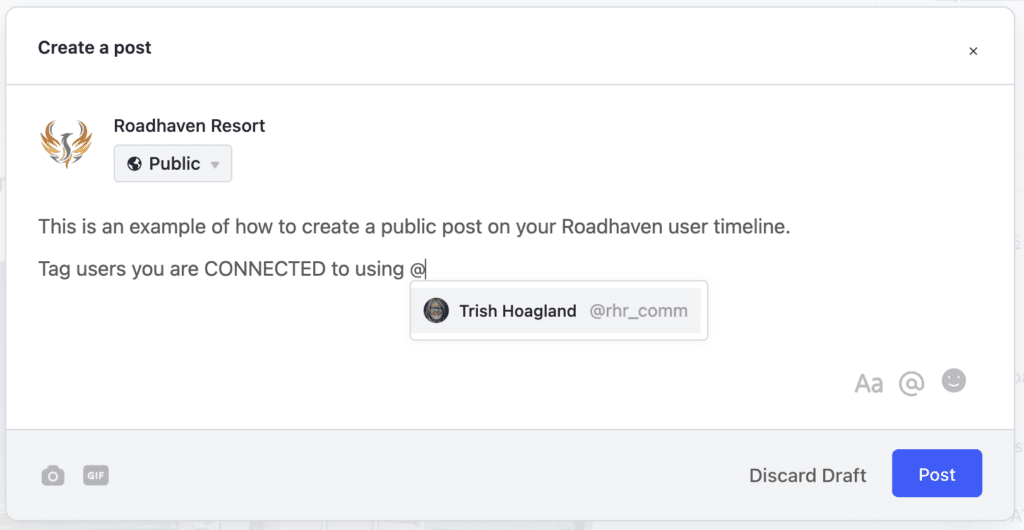 Liven up your post using TEXT FORMATTING, EMOJIS, and animated GIFs.