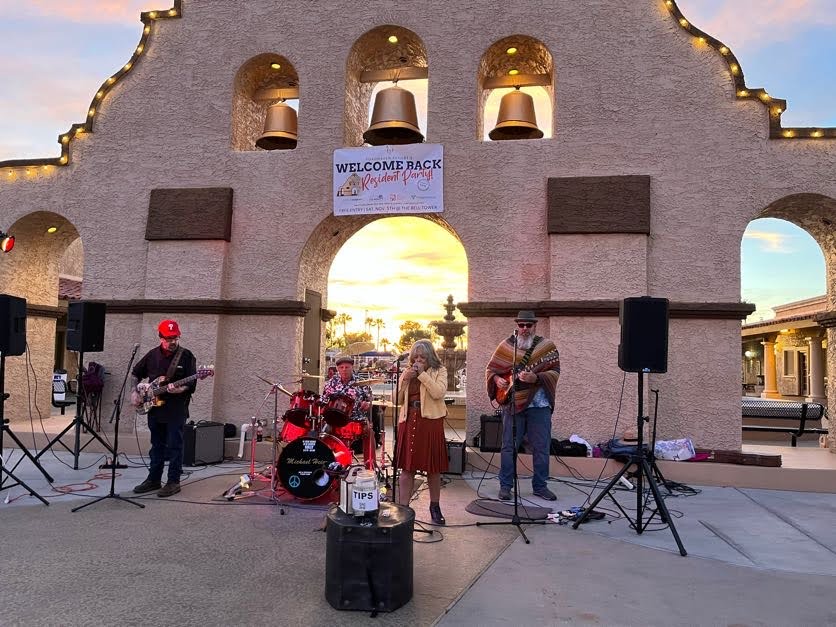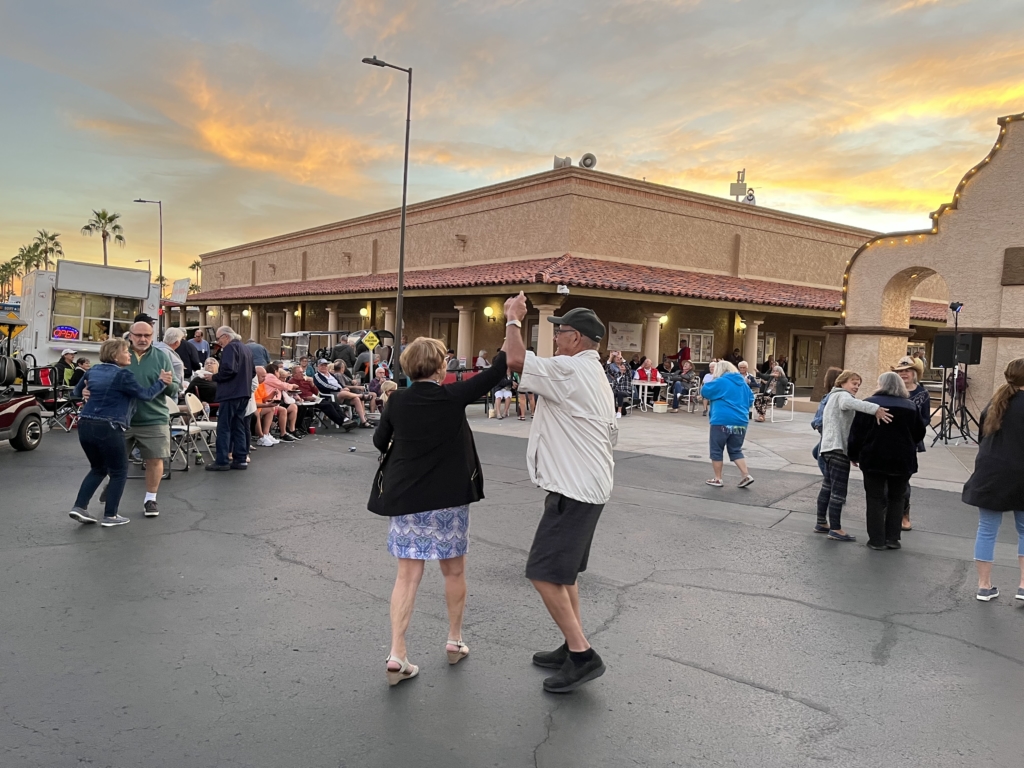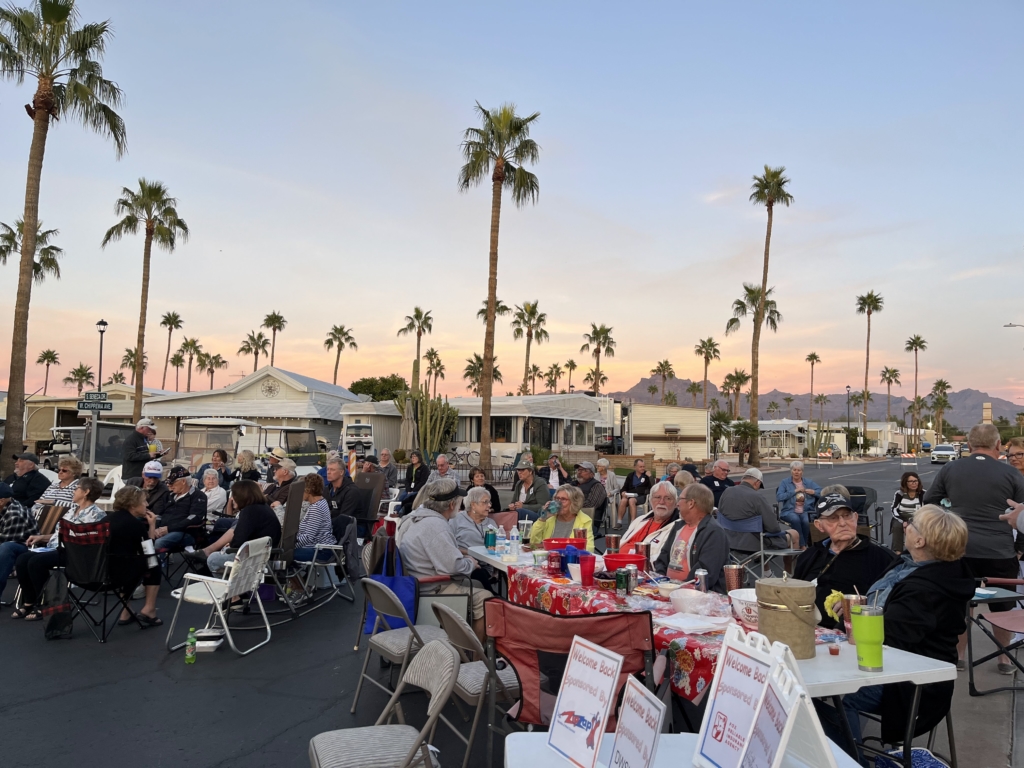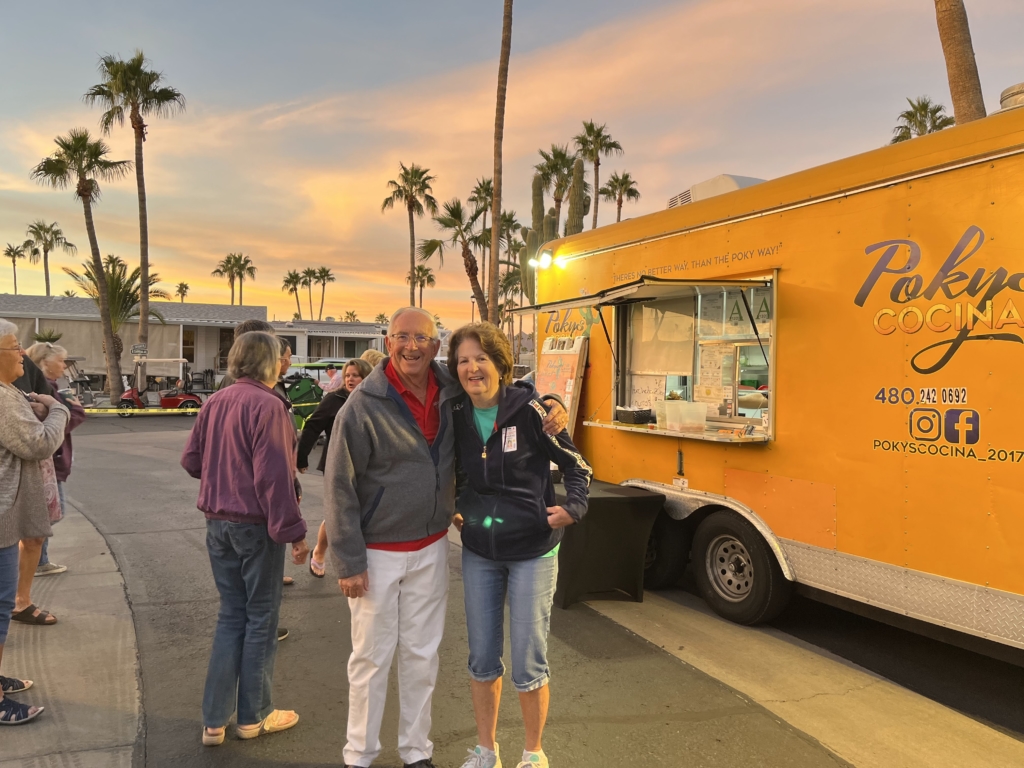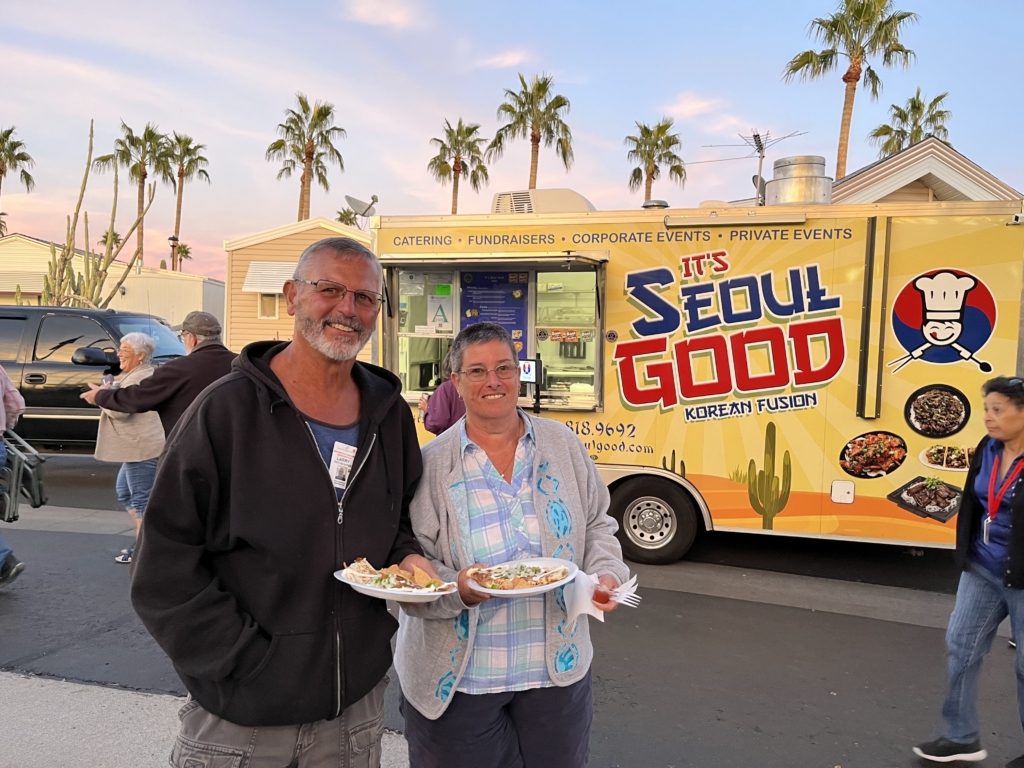 Advertising and Sponsoring Events at
ROADHAVEN RESORT
By sponsoring an event at Roadhaven Resort, vendors can showcase their products or services and engage with active adults over 55 years old who love RV travel and living independently in a friendly 55+ community.
Events take place November 2023 through March 2024.
Advertisments will run Oct. 01 through March, 2024.
Please review Roadhaven Resort's Vendor Policy before securing your opportunities. 
View Available Opportunities
USE THE CHAT BUBBLE ON THIS PAGE TO LIVE CHAT WITH US
DOC TALKS, LUNCHEONS, AND MORE
ROOM RENTALS
If you are looking for a room or a hall to host your event, Roadhaven Resort has the perfect space for vendros to host luncheons, "Doc Talks", and more!
Ask About Room Rental Availability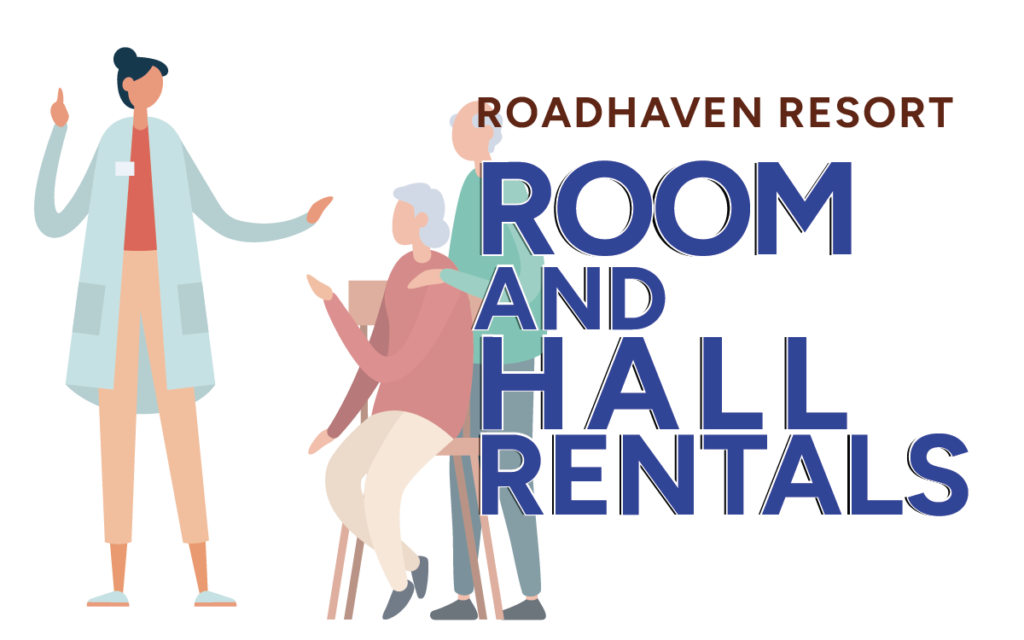 SCHEDULE A TIME TO CHAT
Looking for new ways to advertise your business and help the people of Roadhaven Resort? Do you have any questions or want to chat before committing?
Use the calendar to book a phone call.
SEND E-MAIL